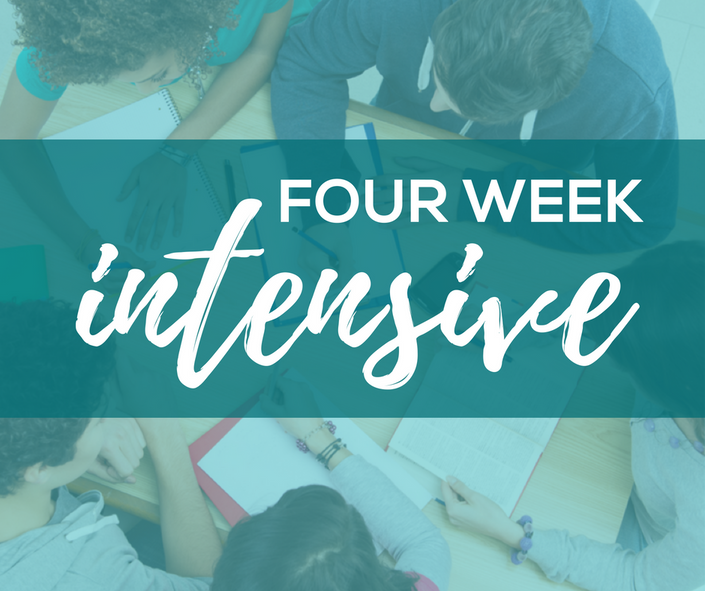 Four Week Intensive
In just 4 weeks, you'll discover the secrets you need to know about scholarships, test prep, essays and financial aid!
Are you worried about missing out on money for college?
Discover everything you need to know to help your child get accepted and win scholarships. In just 4 weeks, you'll have a step-by-step plan for success!
Does this sound like you?
Are you frustrated by how difficult and competitive the college scholarship process has become?
Does it drive you crazy that students no better than your child seem to have everything figured out and are winning thousands of dollars in scholarships?
Would you love to be able to celebrate your student's college acceptance and scholarship winnings?
If you said yes to any of those questions, or if this feels like you and you can relate, then this is the most important thing you're going to read for your child's college success.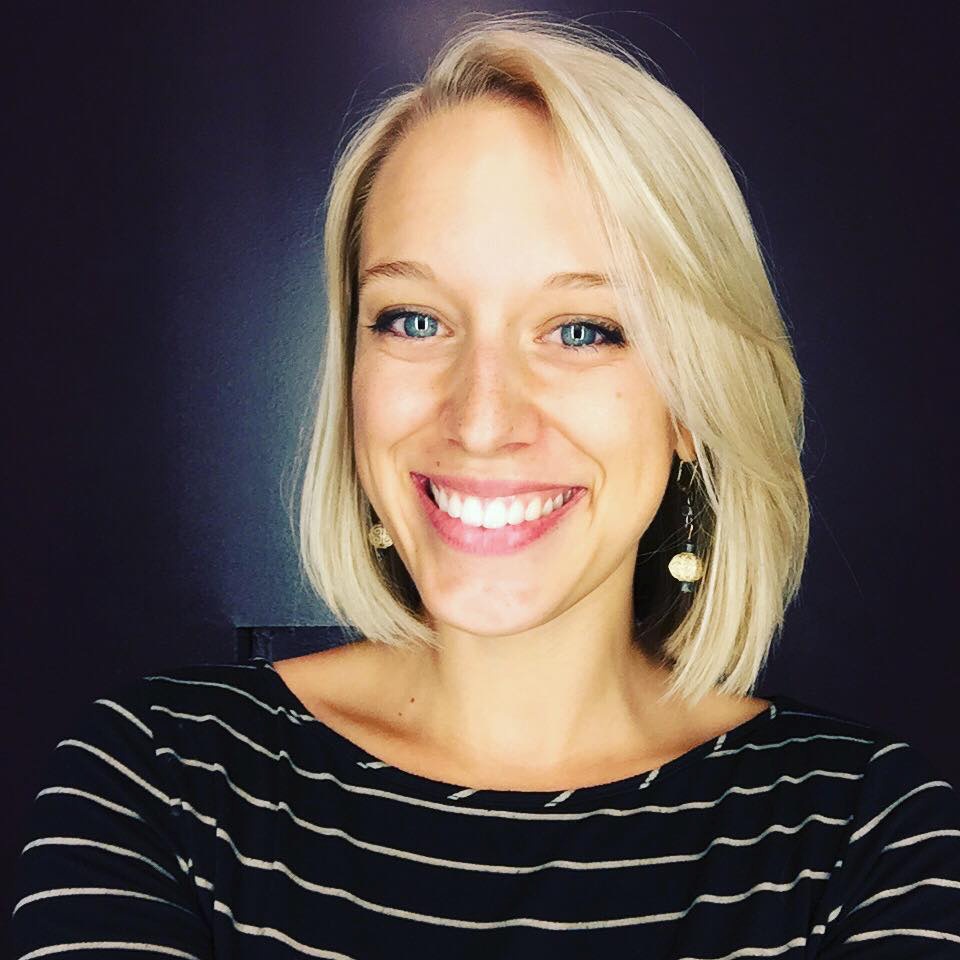 Let me introduce myself...
Hi, I'm Jordan and I had to learn everything about college and scholarships the hard way. After a lot of hard work and a little bit of trial and error, I was fortunate to be awarded nearly $50,000 for college. For the last 5 years, I've helped thousands of families across the country and the world navigate this process.
I didn't always have all the answers though.
When I was in high school, I was completely overwhelmed and totally lost. Senior year was so stressful and my mom was at a loss with how to help me.
I had no idea where to find legitimate scholarships

I was completely overwhelmed by everything that needed to be done

I knew I had questions, but I wasn't sure what (or who) to ask

I was spinning my wheels and had no one to guide me on my journey
My mom and I would spend hours searching the internet for answers to questions like:
When to start applying for scholarships?

How to find scholarships online?

How to spot a scholarship scam?

How to stand out on applications?
This would only leave us with more questions and more overwhelm.
After wasting all of our time searching online with nothing to show for it, I was ready to give up.
But then I got my first scholarship!
I remember thinking "wow, this is real, this is real money that I won!"
That sparked something in me. I was determined to win more, so I asked myself "how can I make this easier?"
My mom and I started writing everything down. Everything that we had done right and everything that we had done wrong. We documented everything that I had done in high school and our entire process.
And guess what? It got easier!
I started winning more scholarships! Not just senior year, but each year I was in college, too!
Now, imagine your child getting that first acceptance letter.
Feel the joy and pride of celebrating that moment. Not only that, but they've won a scholarship from the school! It's only going to pay for part of their education, but you're not worried because you've been working together for months to find and win scholarships to cover the rest. You're confident because you understand how the financial aid process works and how everything is going to come together. They are going to be able to attend the college of their dreams, and you're going to be able to afford it!
I remember that celebration like it was yesterday, but I saw others struggling. My mom and I sat down and decided to see how we could help. We knew we had found a shortcut to winning scholarships.
Instead of worrying about missing out on money for college, imagine understanding everything you need to know to help your child get accepted and win scholarships.
Imagine having peace of mind and a step-by-step plan for success.
You'll know when to start and what to do.
You'll have all the tools you need to help your child with college applications, scholarships, financial aid and even the dreaded essays.
You'll have answers to all your questions and someone to guide you on this journey.
What can you expect from this four week program?
Advice from college planning experts so that you will have the inside scoop on essay writing, finding scholarships, maximizing college funding and more…

Help from me every step of the way so that you can ask your specific questions and get answers immediately.

Support from other families on this same journey so that you can share your successes and cheer each other on

Action plans and checklists for college and scholarship applications so that you'll know every step of the process and never miss a thing
THE EXPERTS

Each week, you will receive a video lesson from college planning experts so that you will have the inside scoop on topics like essay writing, finding scholarships, optimizing college funding and more… We will then work together to help you take action on the topic of the week through focused support and challenges in the private Facebook group.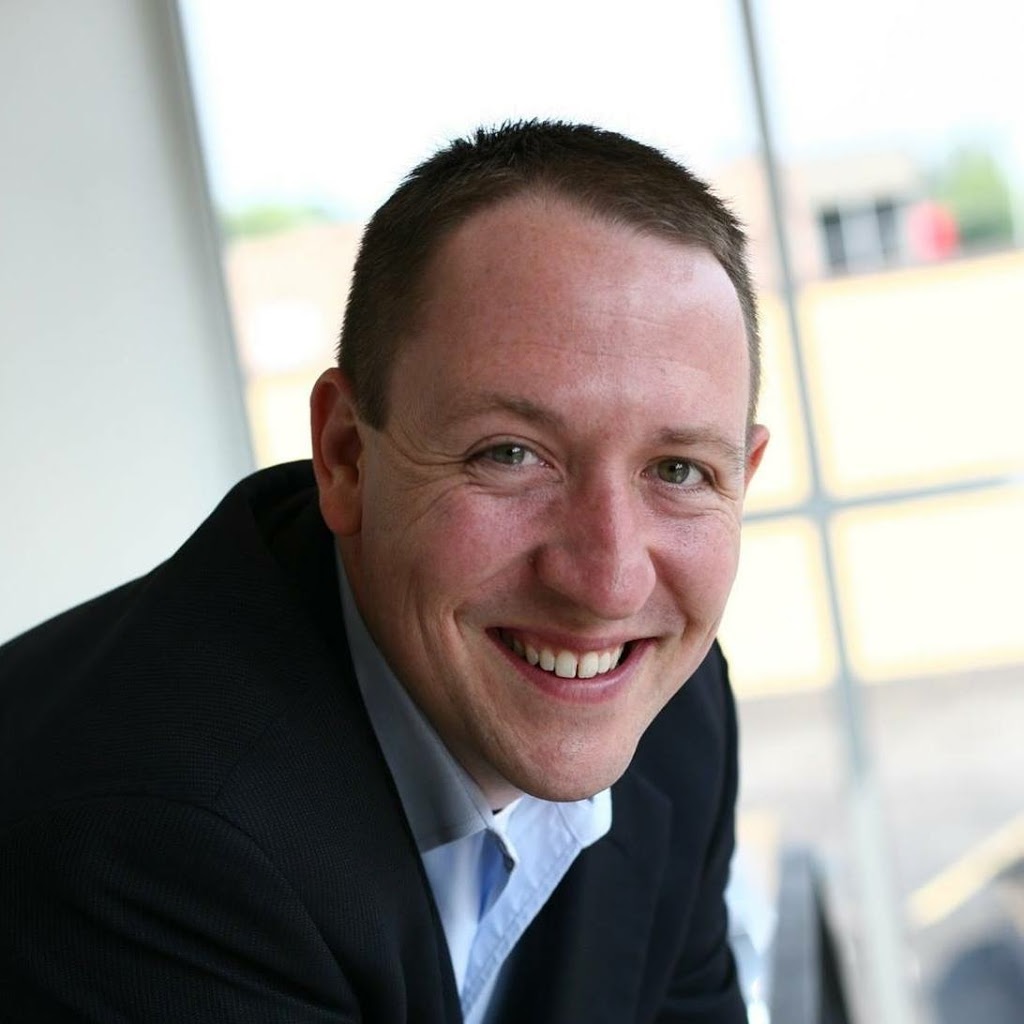 WEEK 1: FINANCIAL AID PROCESS
Joe Messinger is the Co-founder & Director of College Planning at Capstone Wealth Partners. He has 16 years of financial services experience and is a leading authority on late-stage college funding.
Joe frequently speaks to organizations and parent groups such as BMI Credit Union, Westerville City Schools, At the Core, Collegewise, and I Know I Can. He is also a highly regarded thought leader in the financial planning community, frequently speaking at industry conferences about his College Pre-Approval™ process.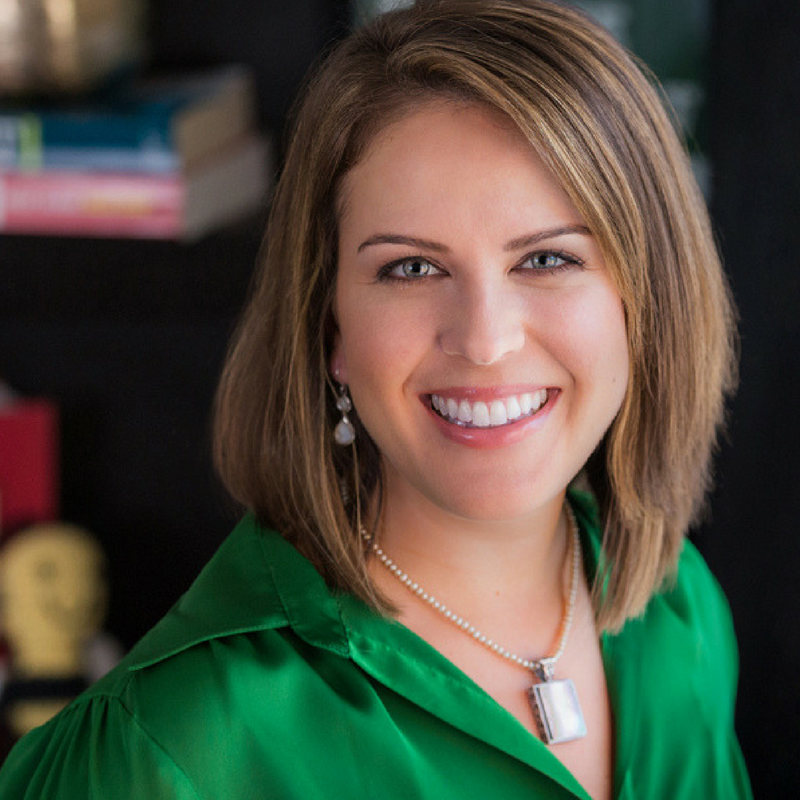 WEEK 2: STANDARDIZED TESTING
After 7 years working as an in-home tutor with a large test prep firm and her own independent tutoring company, Lauren Gaggioli founded Higher Scores Test Prep. She distilled her experiences into test prep courses that help students get higher ACT & SAT scores in order to help them earn more cash for college.

Lauren's love of teaching and compassion for what students are facing in today's complex, competitive college admissions landscape allows her to bring a little bit of calm to her corner of the college admissions process.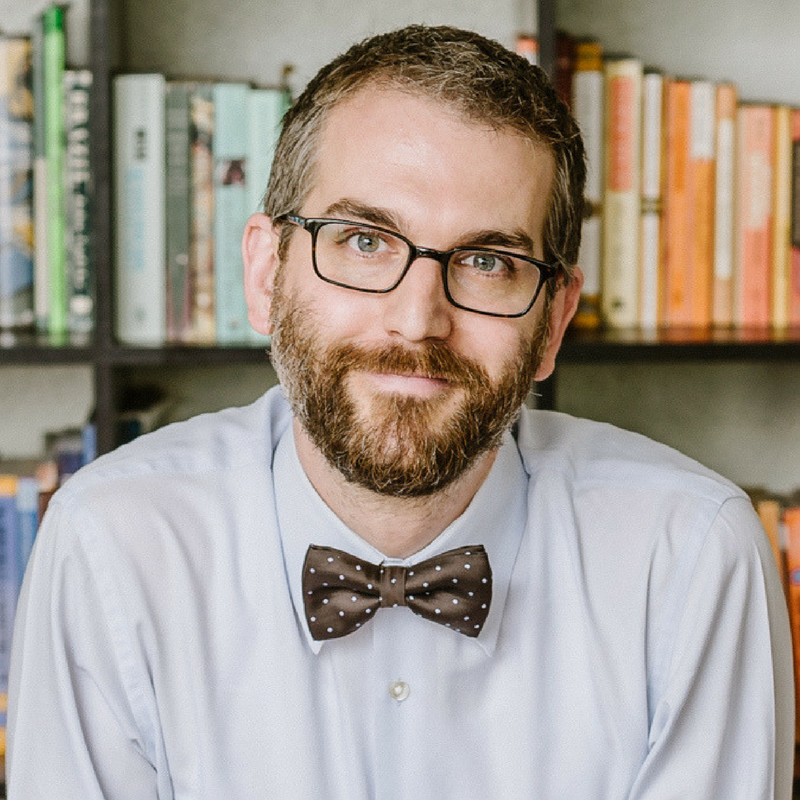 WEEK 3: WRITING GREAT ESSAYS
Ethan Sawyer, the College Essay Guy, is a nationally recognized college essay expert and sought-after speaker. Each year he helps thousands of students and counselors through his online courses, workshops, articles, products, and books, and works privately with a small number of students.
He is a certified Myers-Briggs® specialist, and his type (ENFJ) will tell you that he will show up on time, that he'll be excited to meet you, and that, more than anything, he is committed to—and an expert in—helping you realize your potential.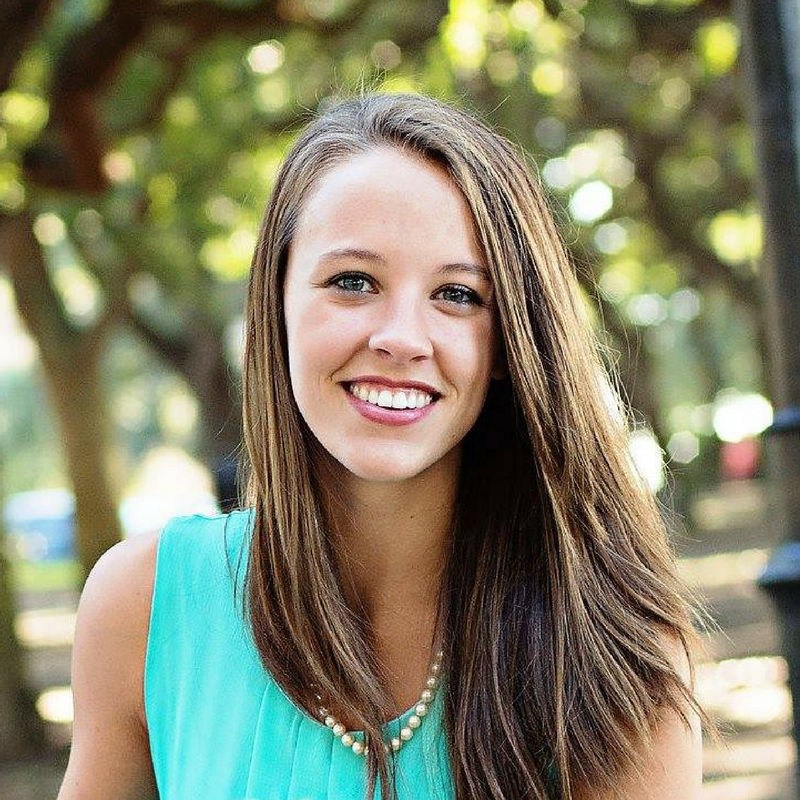 WEEK 4: FINDING SCHOLARSHIPS
Jocelyn Paonita Pearson, is the Founder of The Scholarship System. She helps families all around the country learn how to pay for college with as little student loan debt as possible. To date, The Scholarship System has saved families over $720,000 through their online course and plan on surpassing $1million in savings this year!
Jocelyn's goal is to share her strategies with as many high school and college students as possible so that they, too, can get their college experience paid for, minimizing their student loans.
Here's everything you'll get when you enroll in the 4-week Intensive Program:
Four weekly video lessons from college planning experts about the Financial Aid Process, Standardized Testing, Writing College Essays, and Finding Scholarships.
Unlimited email access to me during the 4 weeks so that you can get the answers to your questions when you need them!
One-year of access to The Complete Guide to Planning for College: a 7-module online course that will teach you how to create impressive college and scholarship applications.
Dozens of downloadable activities, worksheets, checklists and more to help you plan and succeed.
Private Facebook Support Group so that you have other parents journeying with you and cheering you on! This group will only be open to families in the intensive.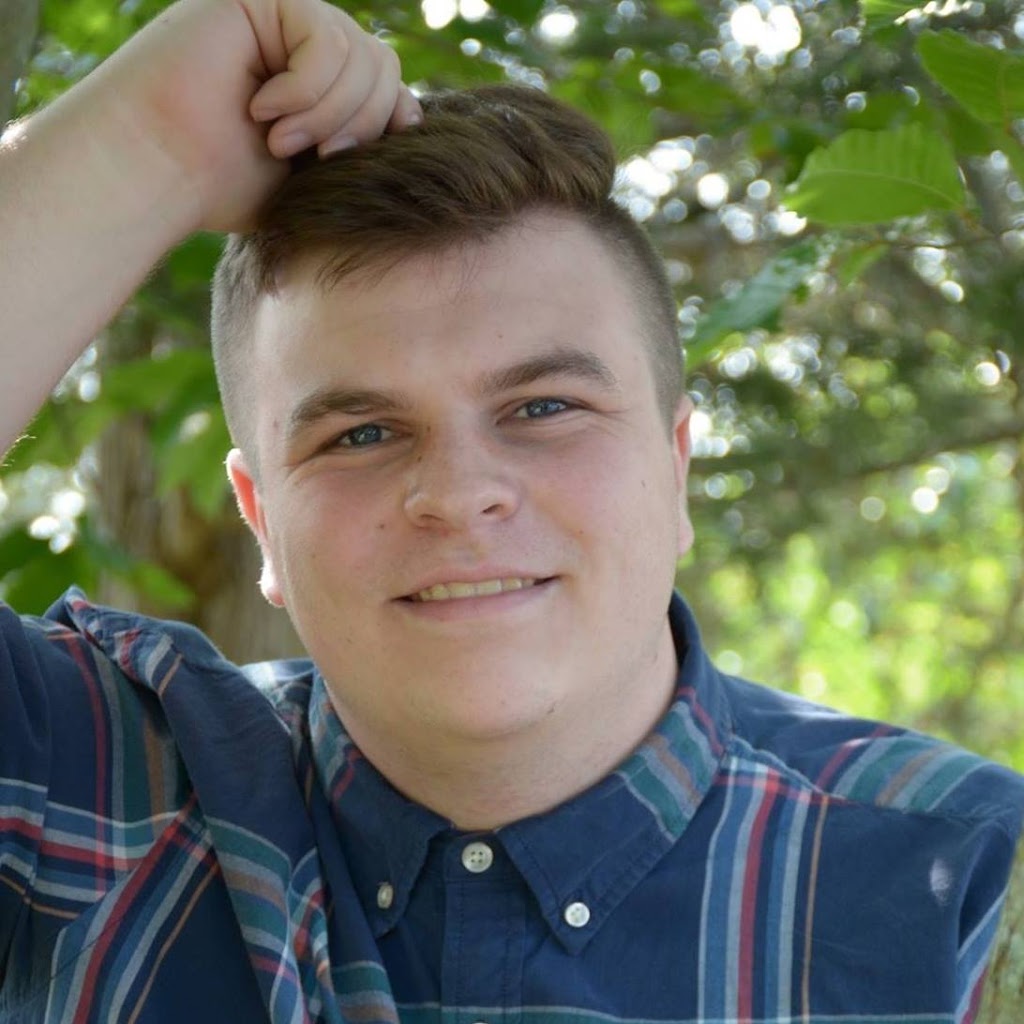 TOP CHOICE ACCEPTANCE AND $50,000 SCHOLARSHIP
Here's what Benjamin, a high school senior and successful graduate of our intensive this summer (2017) had to say after finishing up the program:
The college journey is going so great. I got accepted into my number one choice and confirmed my enrollment. I also was awarded $50,000 scholarship for five years for going to that college. I truly couldn't do it without the help from you and ScholarPrep and for that I'm sincerely thankful.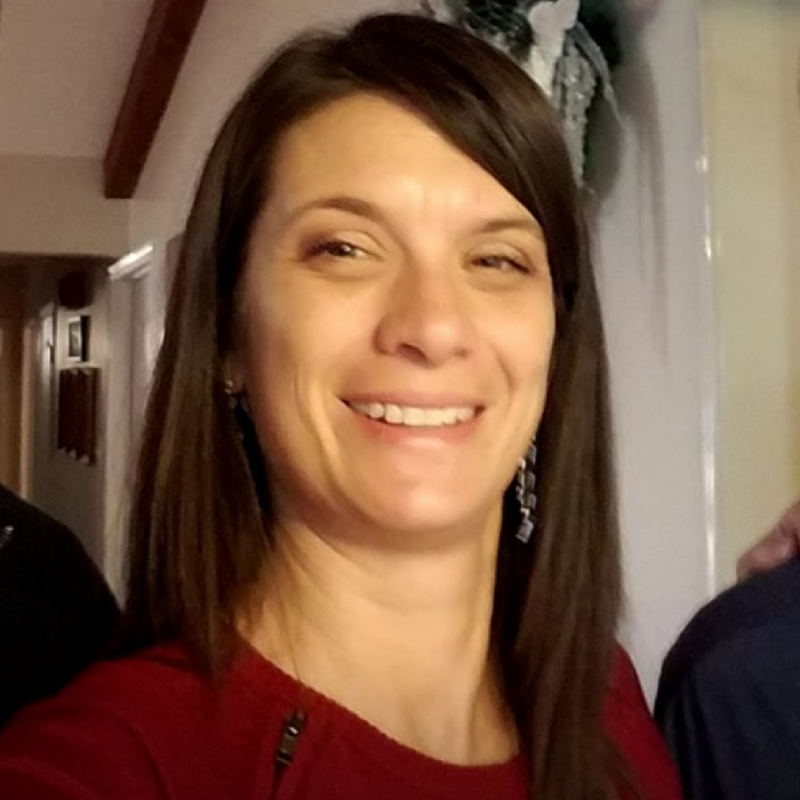 STICK WITH IT - ALL QUESTIONS WILL BE ANSWERED
The intensive is at times overwhelming, but stick with it. All questions will be answered! Jordan made sure to help me understand the process of the endeavor Alyssa and I are to embark on. Jordan has done the research part for you. She found the experts, put together the websites, and offered one on one assistance throughout the in-depth process. The time and money spent on the Intensive was worth it. Scholarships, here we come
- Jill, mom of Alyssa (9th grade)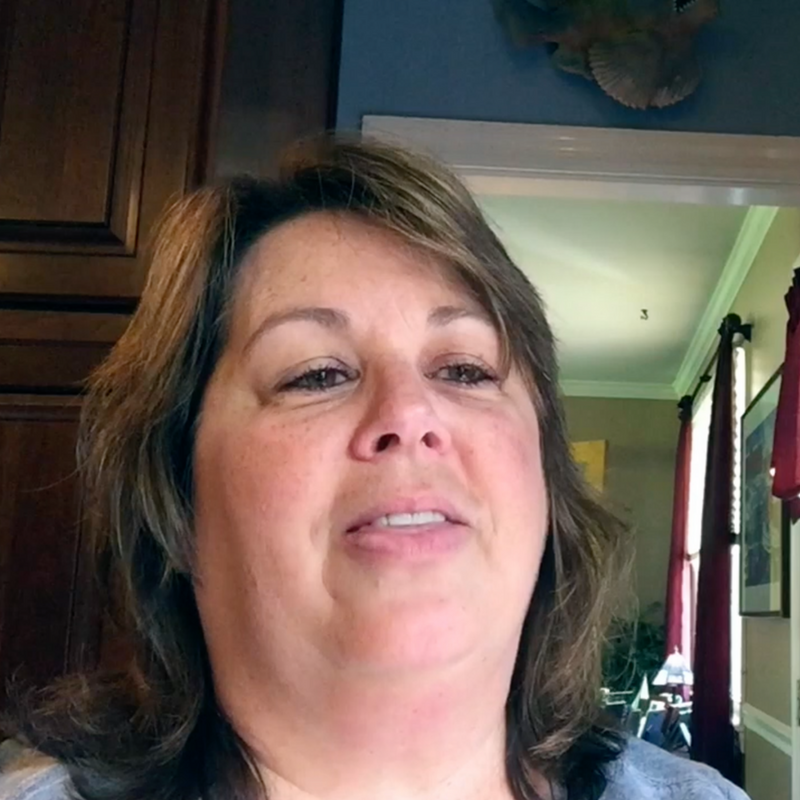 MADE US TAKE ACTION INSTEAD OF PROCRASTINATING
The Intensive program really set us in motion. Jordan's challenges made us take action instead of procrastinating. Once we applied for that first scholarship, it seemed so easy that we started applying for more. Jordan is always willing to give her time. She's super easy to talk to and she is makes it all seem so easy! My emails to her always get answered the same day. My daughter and I both feel so much more prepared for her Junior year and the whole college process.
- Jeanne Bonicker, mom of Ally (11th grade)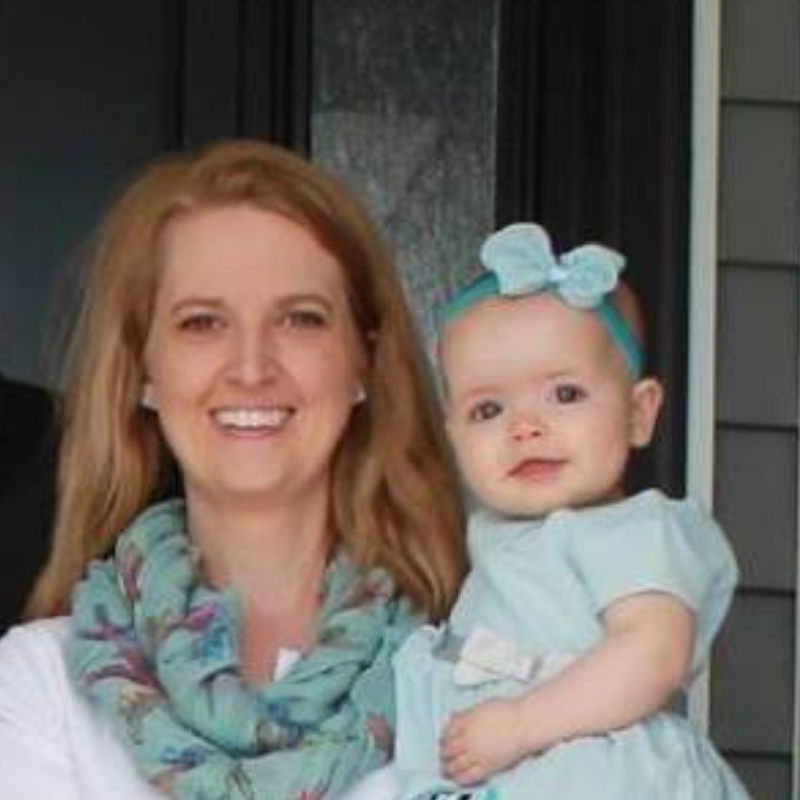 VALUABLE FRIEND AND A TOP-NOTCH RESOURCE
Jordan is a rare combination of personal and professional and has a gift of relating to both students and parents as a coach, mentor, and source of information. She was extremely responsive to emails and always followed through on action items. We liked how she spoke directly to my son and established a relationship of trust. Jordan is enthusiastic about college readiness. We consider her a valuable friend and a top-notch resource for all things related to college and scholarships.
- Amy Lacey, mom of Aaron (11th grade)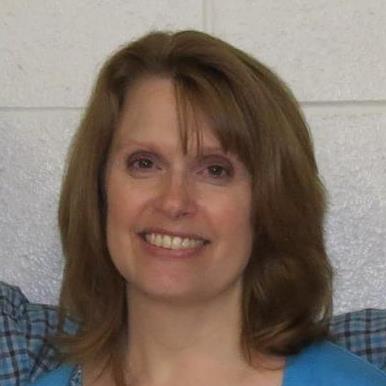 I FEEL CONFIDENT BECAUSE MY CHILDREN ARE MOTIVATED
The Intensive was a hit with my family. My boys learned how to search and apply for scholarships. My husband and I have a better understanding of the application and financial aid process. I feel confident because my children are motivated in the college planning process. They are making decisions on activities and accepting opportunities based on how it will affect their applications. ScholarPrep is an invaluable source of information. I highly recommend the Intensive Program.
- Michelle Gibbs, mom of Ryan and Todd (11th grade)
The Investment:
Let's look at what's included:
Weekly lessons x 4 = $397

Lifetime Facebook group access = $147

Unlimited email access = $297


One year access to online course = $197
TOTAL = $1038
As always, I'm guaranteeing you peace of mind. If you're not satisfied, I will personally refund your purchase.
As soon as you enroll, you will receive instant access to the complete online course, email support, and private Facebook group.
EXCELLENT PRODUCT & COMPANY
"We had the pleasure to speak directly with Jordan about this planner & how it will help our son with his college application, needs and requirements from each college he applies to. I do recommend this organizer BEFORE moving forward in college applications. This organizer is extremely well organized! The time & effort that was put into this by Jordan & her team is well worth the money, but it goes way beyond that! It will save you, the parents, time and effort as well as staying on track & meeting goals for each university. Above the organizer itself, I HIGHLY recommend spending the one on one time with Jordan. The tips & tricks she has to offer to make a better experience using this product is wonderful! Jordan really takes the time to ask questions & set goals to your high school student. If you combine those two elements, you & your student will benefit beyond just the organizer. What an excellent team of people. Thank you, Jordan!"
- JEFF CLARK, DAD OF A HIGH SCHOOL STUDENT
"As a homeschool mom with 2 high school boys, I am busy with so many educational and daily life activities. Now, I need to think about how to pay for college...agh! The ScholarPrep Organizer fits us so well. It is well organized for even the most overwhelmed parents and it is written in a concise, matter-of-fact style. I like that I can get to what I need quickly and easily understand the components of the Organizer! It is a useful tool. I wish I would have had it when my oldest was in 8th grade!"
- SUSAN, MOM OF TWO HIGH SCHOOL BOYS
"My how I wish we had this two years ago! We will make it, but starting half way through my son's junior year seems late! Thank you for this wonderful organizational tool! What a wonderful guide! And this is coming from a former event planner turned kinder teacher!! So I get how important organization is! You've made this very doable!"
- BETH, MOM OF A HIGH SCHOOL JUNIOR
WE NOW HAVE EVERYTHING WE NEED
"The ScholarPrep Online Course was so great because it is broken up into smaller chunks of information that are easy to digest. If a student only has a few minutes, they can still go over a couple sections. The combination of videos and readings kept things interesting and the well-designed Class Curriculum page lets you go back and review sections or even skip around if you want. We plan on using the Online Course for each of our 5 children as they leave 8th grade and throughout all their high school years. We now have everything we need to teach them about college and scholarships in one place and that is an enormous help!"
- AMY, MOM OF A HIGH SCHOOL JUNIOR
Course Curriculum
The Introduction
Available in days
days after you enroll
Week One: Financial Aid
Available in days
days after you enroll
Week Two: Standardized Testing
Available in days
days after you enroll
Courses Included with Purchase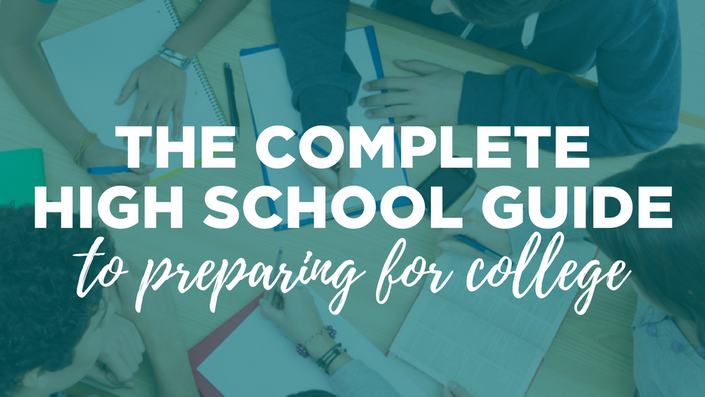 The Complete High School Guide to Preparing for College
Create impressive applications to stand out against the crowd of applicants. Get into the college of your dreams and earn the scholarships to pay for it.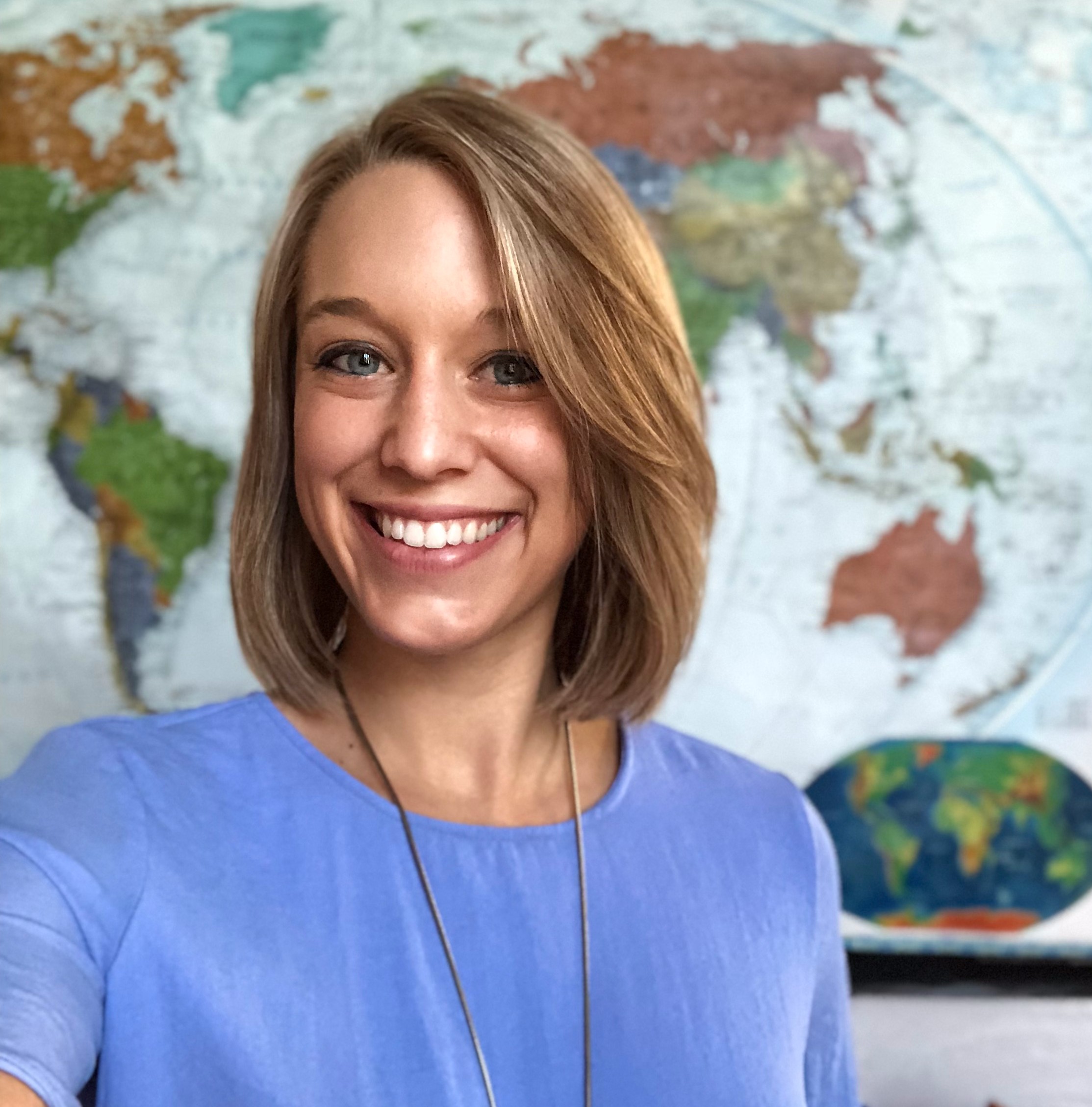 Original Price: $27
Frequently Asked Questions
When does the intensive start and finish?
As soon as you enroll, you'll receive a welcome email for the intensive with information about how to join the private Facebook Group. You will receive your first weekly lesson the very next day, and then each lesson will be emailed to you every 7 days. But, don't worry! The intensive is self-paced, so you can start it as soon as you enroll, or you can wait until the perfect time for your schedule. You will have lifetime access to the intensive videos and Facebook group. You will have one-year access to the online course. You will be able to access the course content anytime! It is a completely self-paced online course - you decide when you start and when you finish.
What grade student is this program for?
The 4-week intensive is ideal for high school students. We've had students in 9th-12th grade participate and every single student and family found value in the program. With the video trainings, step-by-step online course, and support via email and Facebook, The intensive will be tailored to your specific situation and needs. Starting earlier is always better, but with this program (and my help) you can catch up even if you feel like you're starting late in the game.